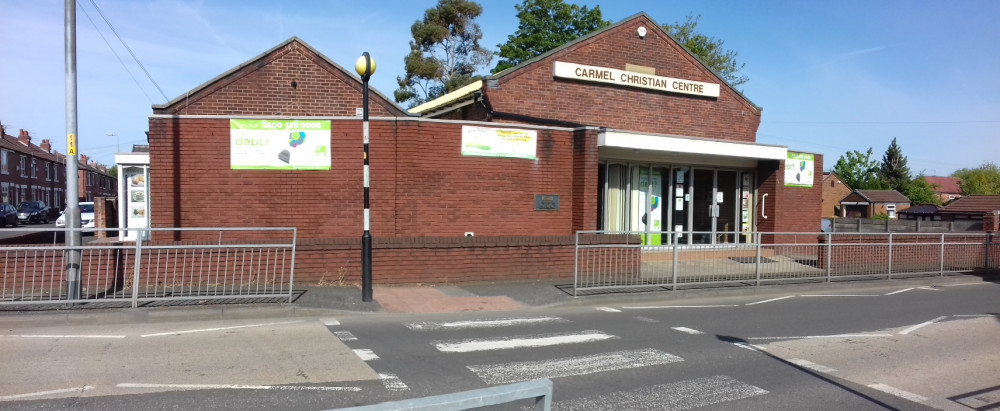 Carmel Christian Centre is a thriving multi-generational church family drawn from all walks of life. We are united in our passion to share the good news of Jesus Christ with grace and love and to serve those in need in our local community and further afield.
We are a "Come as you are" church - no matter who you are or what you have done God is interested in you and wants to be part of your life. The good news is that God wants to make a difference in your life - you just have to give him a chance.
Latest News:
Please join us on Tuesday 4th August for our day of Prayer and Fasting more info will be sent out on Whatsapp/Email

Click

here

to access our Sunday Morning service videos (please note there are 3 pages of videos so look at them all to find the video you want)

Denton Community College Breakfast Collection Point: We are generally open from 9.30am - 2.30pm for families who need to collect breakfast items. Please phone 0161 320 7308 to check someone will be in church before you come.
********** COVID 19 ************
Due to the current restrictions advised by the UK Government we are having to change the way we do church. So for the foreseeable future there will be no Sunday Morning Worship or collective group gatherings until the Coronavirus pandemic has passed. We are in no doubt it will pass and we are standing firm in our faith that God is above all things and that He will continue to work out His plans and purposes for His church. We would encourage you keep in touch with one another and be true example of Gods love in action within your family, neighbourhood and work place.
We are working hard at communicating with you on different social media platforms as well as make teachings available for you to access usually through our website. You can also access lots of recommended resources through our page here. Mark will continue to come into church daily and if you have any worries or need some support please dont hesitate to call the office on 0161 320 7308 and leave a message so Mark can get back to you.
Take a look at Canon J John's latest Blog by clicking here. He shares real wisdom for the moment.