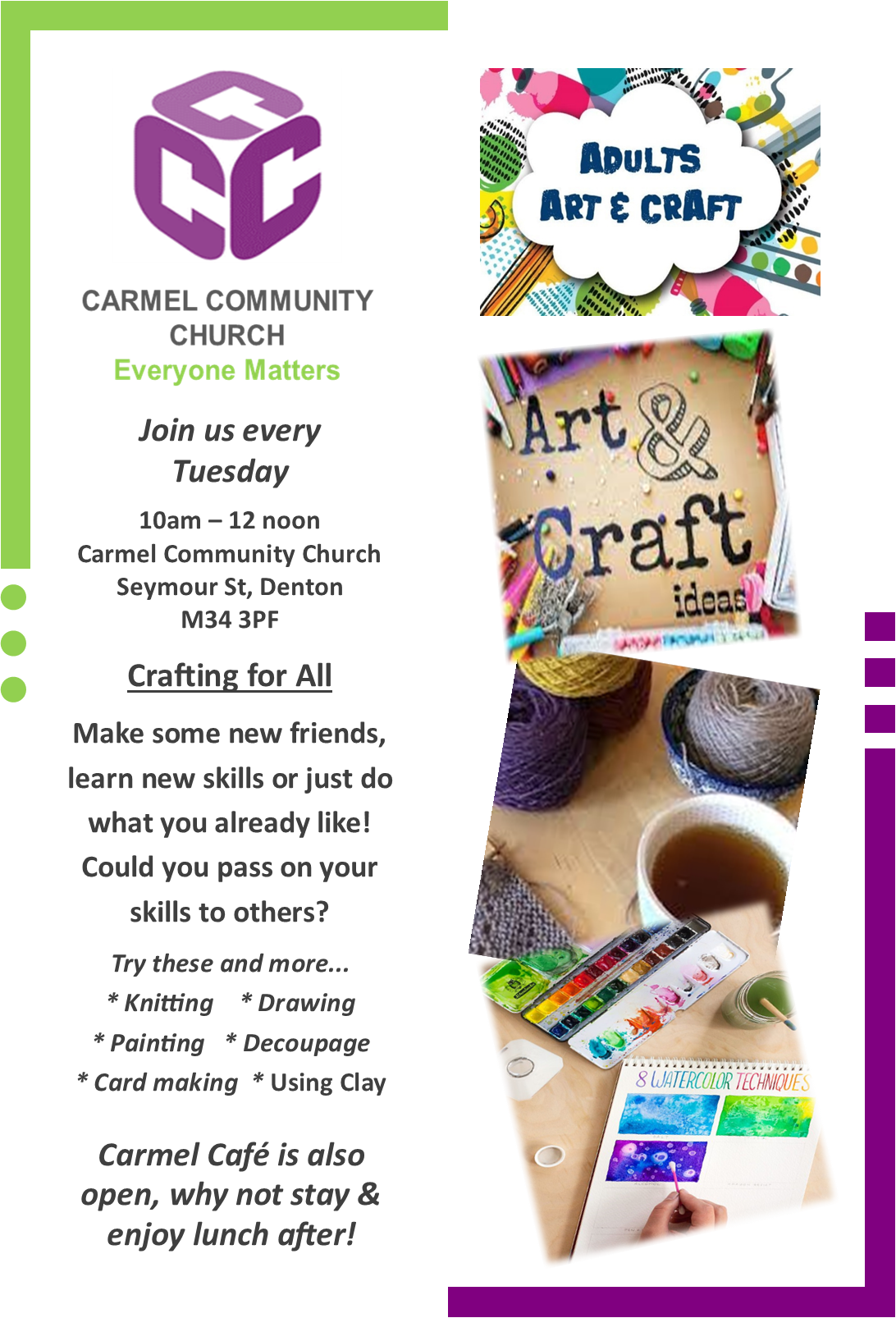 Crafts for All, is our community craft group, run by our team of volunteers who all love crafting! There are a range of crafts on offer to try, including sugarcraft, card making, knitting and crocheting, painting with watercolours, adult colouring and sewing.
The group meets term time only on a Tuesday from 10am - 12 noon and is open to anyone in the community who would like to try their hand at new crafts or improve on their current skills. Each week there will be different crafts on offer and The Carmel cafe will also be open so you can stay after and enjoy a bite to eat for lunch or just enjoy a coffee and slice of homemade cake. Check out the menu and prices by clicking here.
There is a small entry charge to Crafts for All of £2 per person which will help to cover the cost of craft materials supplied.
Happy Crafting!